HOME
>
Top collar buttons
Top collar buttons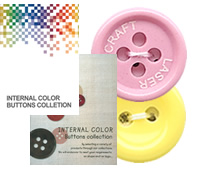 Top collar buttons are used to add style, sophistication, and sometimes, even eye-catching flair to collars.
We offer top collar buttons in an abundant variety of colors and sizes to complete the look of any style, design, or fabric.
We primarily provide simply designed plastic buttons. Have a look at our numerous products offering outstanding value and perfect for adding that final touch to clothing.
Catalog List